ARE YOU LOOKING FOR A WEDDING CEREMONY SINGER IN BRISBANE OR BEYOND?
Charlotte Rose Duo Brisbane
We wanted to say a big thank you for playing at our wedding - your performance was truly memorable. Your music set the romantic and sophisticated tone for our candlelit reception and made it a wonderful night. Our guests really enjoyed your performance and so many of them commented on how spectacular your voice was. Thank you for making our wedding so special!
We recently hired Charlotte to perform at my wedding and I would like to highly recommend her. My husband and I and all our guests absolutely loved the music and the performance. The music was very appropriate to the day and Charlotte and her band were completely professional. We really enjoyed the performance and we had so many favorable comments from family and friends.
Charlotte provided perfect music accompaniment to our wedding reception. She started off with a lovely repertoire of songs while our guests were served entrees outside and then played a relaxing set during the meal service. The bridal waltz was performed exceptionally well and the pace picked up nicely afterwards to see the rest of the reception through. The band arrived promptly on the day to set-up and arranged all the details directly with the reception co-ordinator which made it very easy to deal with them. They were also easy to contact and responded to emails promptly. All round a very professional level of service.
Somewhere Over The Rainbow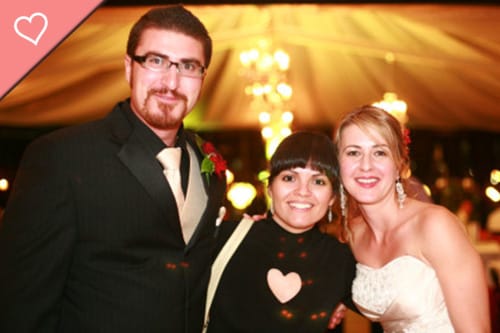 We provide one of the best Sounding PA Systems on the market. Manufactured in Germany our system sounds  amazing in any Indoor Venue. Whether it's an intimate setting or a large church your guests and loved ones will cherish the magic of your special day.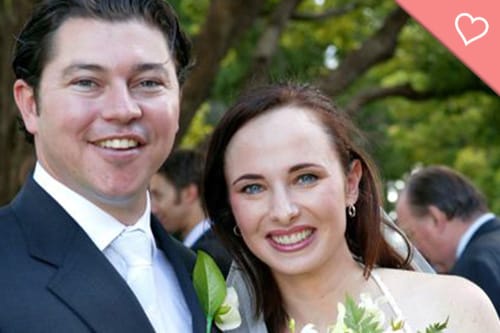 Beach, Garden, Remote Area
We love to perform at outside wedding ceremonies and  have a battery powered system which sounds fantastic. Whether it's on a beach or at a garden ceremony, we can provide the perfect ambience for special your day.
wedding entertainment with style
When it comes to wedding ceremonies and entertainment, Charlotte Rose is an exceptional choice and has performed at countless weddings and corporate events in Brisbane, The Gold Coast, The Sunshine Cost, and Byron Bay. Based in Brisbane QLD, Charlotte is an hour away from some of the best wedding venues in Australia.
Born in South America and raised in Sydney, her love of music began at an early age where she was drawn to the sounds of Motown and a wide range of jazz and blues artists. Charlotte began listening to all the great jazz divas, including Aretha Franklin, Ella Fitzgerald and Billy Holiday. Eager to hit the stage at 19 years of age, she began singing with some of the finest jazz musicians in Sydney.
Having performed at a long list of venues across QLD Charlotte has glowing testimonials to back up her reputation as one of the finest female jazz singers in Australia.
Finding the right wedding ceremony singer  is something couples can deliberate over for months.
Charlotte has a carefully selected repertoire of wedding ceremony songs and understands the formalities of a wedding ceremony, having worked with countless marriage celebrants and brides.
Hiring wedding musicians that are punctual and can follow cues is essential and you can rest assured Charlotte will bring these attributes and a heartfelt performance your guests will remember for years to come.
Wedding ceremony music is just one of Charlotte's specialties, and her acoustic duo has performed in large churches, quaint chapels and the most secluded, intimate venues. Alongside guitarist/husband Paul Greig, The Charlotte Rose Duo are highly regarded among peers and entertainment agencies in Brisbane, Sydney and Melbourne. Charlotte has left audiences, and brides truly touched at many wedding ceremonies. Give your loved ones and guests a special day they wont forget.
Corporate Events Brisbane
Charlotte can not only sing beautifully in a more intimate setting, her jazz and blues quartet can swing and entertain large crowds at corporate events. The Charlotte Rose Quartet can provide the perfect background music or can be featured on the main stage for entertainment at corporate functions in Brisbane, The Sunshine Coast and The Gold Coast , Byron Bay and QLD. The Charlotte Rose Duo have over 15 years experience performing live and understand that a professional attitude, punctuality and the ability to follow tightly scripted cues at events is paramount. Having worked as an events manager herself, Charlotte has a reputation of being able to liaise and communicate with clients seamlessly. Take the stress out of the equation when it comes to organizing music for your next event, whether it's a Christmas party or a private gathering.
How do you cater for everyone's musical tastes at a wedding? Well, that's a good question, and if you look at the varying age groups at a typical wedding, you might be left scratching your head. However there is one style of Music that does transcend generations, and that's jazz (which includes blues and soul music!). With recording artists like Harry Conic Junior and Michael Buble selling millions of records worldwide, jazz standards of the 1930s have reached yet another audience. Hiring a jazz band for your wedding reception may prove to be the best option when songs like I've Got You Under My Skin can still be heard today on the radio today. When hiring the Charlotte Rose Jazz quartet don't be surprised to see grandparents and grandchildren on the dance floor at your wedding
reception.
Charlotte has played at countless weddings, corporate events, private parties, and hotels; Charlotte and is highly regarded by all who see her. Her superb repertoire of Jazz, Blues and Soul standards always ensure a memorable musical experience. While appearing as a guest singer for many of Sydney's finest Jazz and Blues Bands, Charlotte has also had the opportunity to collaborate and record with some of Australia's top producers and musicians. An accomplished singer and performer, Charlotte has performed throughout Europe and in 2009 completed an Artist residency at Le Royal Meridien Hotel in Abu Dhabi. Charlotte is available to perform at your wedding, event or function and can vary her band and song arrangements to suit your requirements.
Charlotte Rose is a jazz soul singer based in Inner City Brisbane. Her beautifully rich and sultry voice conveys great emotion and feeling, leaving audiences truly touched. Charlotte is capable of interpreting all the musical styles you can think of and her repertoire covers all the great Divas including Aretha Franklin, Ella Fitzgerald, Billie Holiday and Norah Jones. Charlotte demonstrates immense talent with incredible dexterity and versatility.